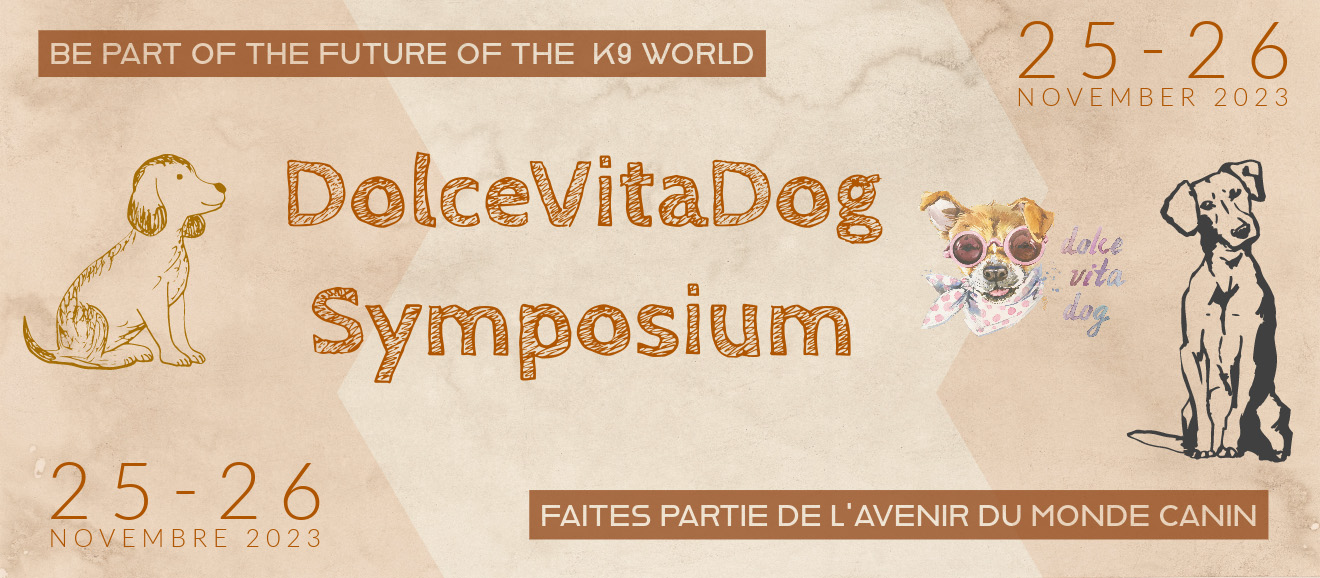 🎉  Special Price until November 1st ! Don't Miss Out! 🎉
We are thrilled to unveil the much-anticipated 4th edition of the DolceVitaDog Symposium! Join us for an unforgettable journey where passion meets knowledge, exclusively curated for dog enthusiasts and professionals!
This year, we are setting the stage for an illustrious panel of speakers hailing from diverse corners of the globe - New Zealand, Norway, Netherlands, Bulgaria, Slovenia, Spain, and Italy. Prepare to be swept off your feet with their profound insights and captivating narratives on living harmoniously with our four-legged companions.
🐕 Dive Deeper into the Canine World! 🐕
Embark on a transformative weekend, delving into varied captivating topics that promise to deepen your understanding and connection with dogs. Here's a sneak peek of the enriching sessions lined up for you:
Turid Rugaas - All You Need to Know About Dog Breeds and Their Mysteries
Bono Beeler - Canine Neuropark® - The science of exploration leading to confidence and resilience.
Smiling Leash - Social walks : Walk together, smile together
Fedecira Iaccozilli - Tartufing, a new perspective on truffle hunting
Patrick Visser - Landscapes for Dogs
Each day culminates with a special Q&A session, where participants can ask their questions. Our esteemed speakers will address all your questions, offering a golden opportunity to gain insights straight from the experts!
🎁 Exclusive Bonus! 🎁
As a token of appreciation, we are gifting participants a 31-day access to seminar replays, allowing you to soak in the wealth of information at your leisure.
Event Details:
📅 Save the Date: November 25-26, 2023
⏰ Time: To be determined
🌐 Language: Engage in dynamic talks presented in English, complemented with French subtitles (optional). Q&A will be bilingual experience with consecutive translations in English and French.
Embark on this enriching journey with an exclusive discount.
Still undecided? Let Aurélien dispel your doubts in a personal call! Request a call back
Non-exchangeable - non refundable ticket